The PUR line: New advanced PID controllers with Fuzzy Logic!
29.10.2020
The PUR line: New advanced PID controllers with Fuzzy Logic!
As previously announced, the product range of PID controllers is getting extended! The PUR-99 controller, which has been available for sales since April 2020, has just been accompanied by two new versions - PUR-94D available in 96 x 48 mm housing and PUR-49D in 48 x 96 mm housing. Soon we will also supplement the PUR product range with a controller in a 48 x 48 mm housing.
From now on, the PUR product range includes: PUR-99, PUR-94D and PUR-49D
Note! The major feature of this type of controllers is the implemented PID control algorithm, thanks to which the control process is very precise.
The most important advantages of the PUR line controllers:
PID, Auto-tuning, Fuzzy Logic
Dual LED display with adjustable brightness:

UPPER display - measured value,
LOWER display - setpoint

Universal measuring input
REL 5A, OC/SSR binary control outputs
Analog control output (passive or active)
RS-485 / Modbus RTU
The dual display means additional possibilities. The user can not only check the parameters instantly, but also navigate through the full menu of the device even more conveniently.
The new PUR line is available now!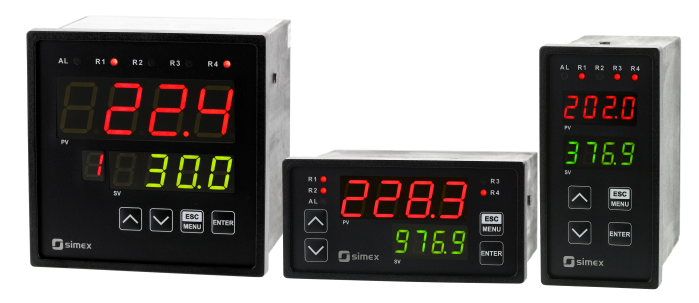 More information on poduct pages: PUR-49D, PUR-94D, PUR-99